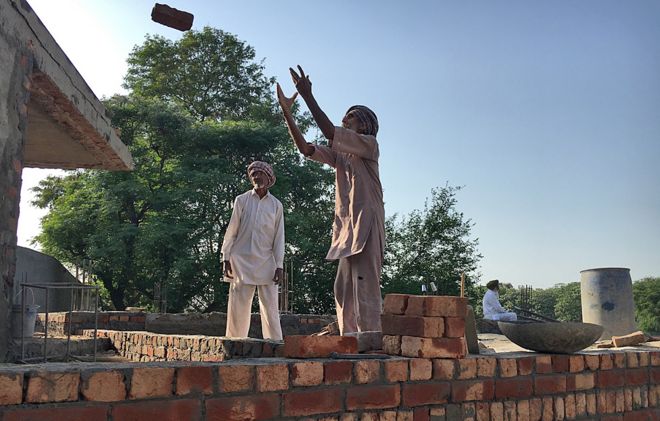 MOOM: Nazim "Raja" Khan toiled over the construction of a Shiva temple in a Punjab village, a thought nagged at him. There he was, a Muslim, building a Hindu temple. Yet there was no mosque nearby where he could worship. "We had no place where we could offer namaz (prayers)," says the 40-year-old. "It wasn't nice for our relatives when they visited."
Earlier this year, he approached the temple administrators and told them: "You Hindus will soon have your new temple. And you already have an older one. But we Muslims have no place to worship, nor money to buy land. Would you give us a small area of your land?"A week later, he had an answer. The temple management had decided to hand over nearly 900 sq ft (83 sq m) of vacant land next to their temple.
Purshottam Lal, an ayurvedic medicine practitioner who sits on the temple management panel, explains: "It was a very genuine demand. It was unfair that while we all share our joys and sorrows together, [the Muslims] didn't have a mosque."
The Sikh community is contributing funds for the mosque, which shares its wall with their gurdwara, making for a rare example of communal harmony between the three religions in a land where minorities often complain about victimisation.
Read more: Communal Harmony