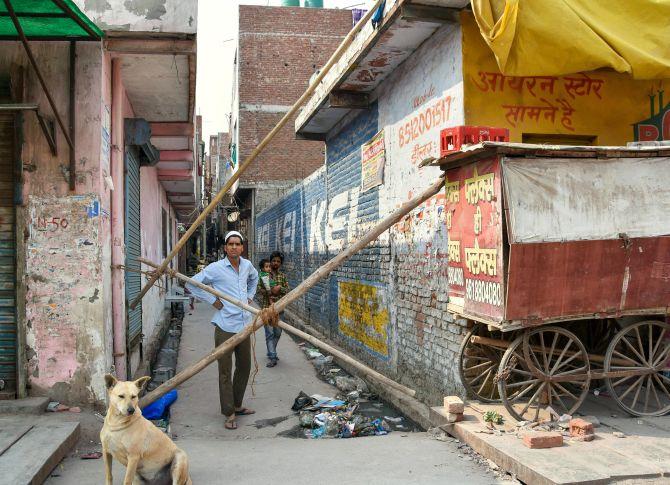 DELHI:  As communal violence spiked in north east Delhi earlier this week, Hindu, Muslim and Sikh residents of a colony came together and stood guard against frenzied mobs which ran riot in nearby areas vandalising homes, shops and torching cars.
The B-Block colony in Yamuna Vihar has a Hindu-dominated Bahjanpura on one side and Muslim populated Ghonda on the other. People from all faiths in the locality sit outside their homes at night and deal with any suspected outsider.
Charanjeet Singh, a Sikh who owns a transport firm, said residents have ensured that not too many people gather to guard the colony at night. It has been decided not use sticks or rods, an idea which seems to have worked in maintaining peace, he said.
Read more: Communal Harmony